Managing a restaurant is hard, stressful and time-consuming. Zitlin helps you to fully automate your kitchen workflow by keeping track of customers, orders, inventory and invoices.
A great way to manage your restaurant is with a one-stop Zitlin Restaurant management system that will ensure you have an efficient work environment.
Zitlin helps you keep track of customers, orders, inventory and invoices in a single control panel.
Features:
Menu Management
Table Management
KOT Management
Billing / Invoicing
Intelligent Insights
Reporting
Do you have multiple staff working in your restaurant and often find it difficult to keep track of the orders?
Cut costs with our single all-in-one system
Easy to train staff
No advanced computer skills required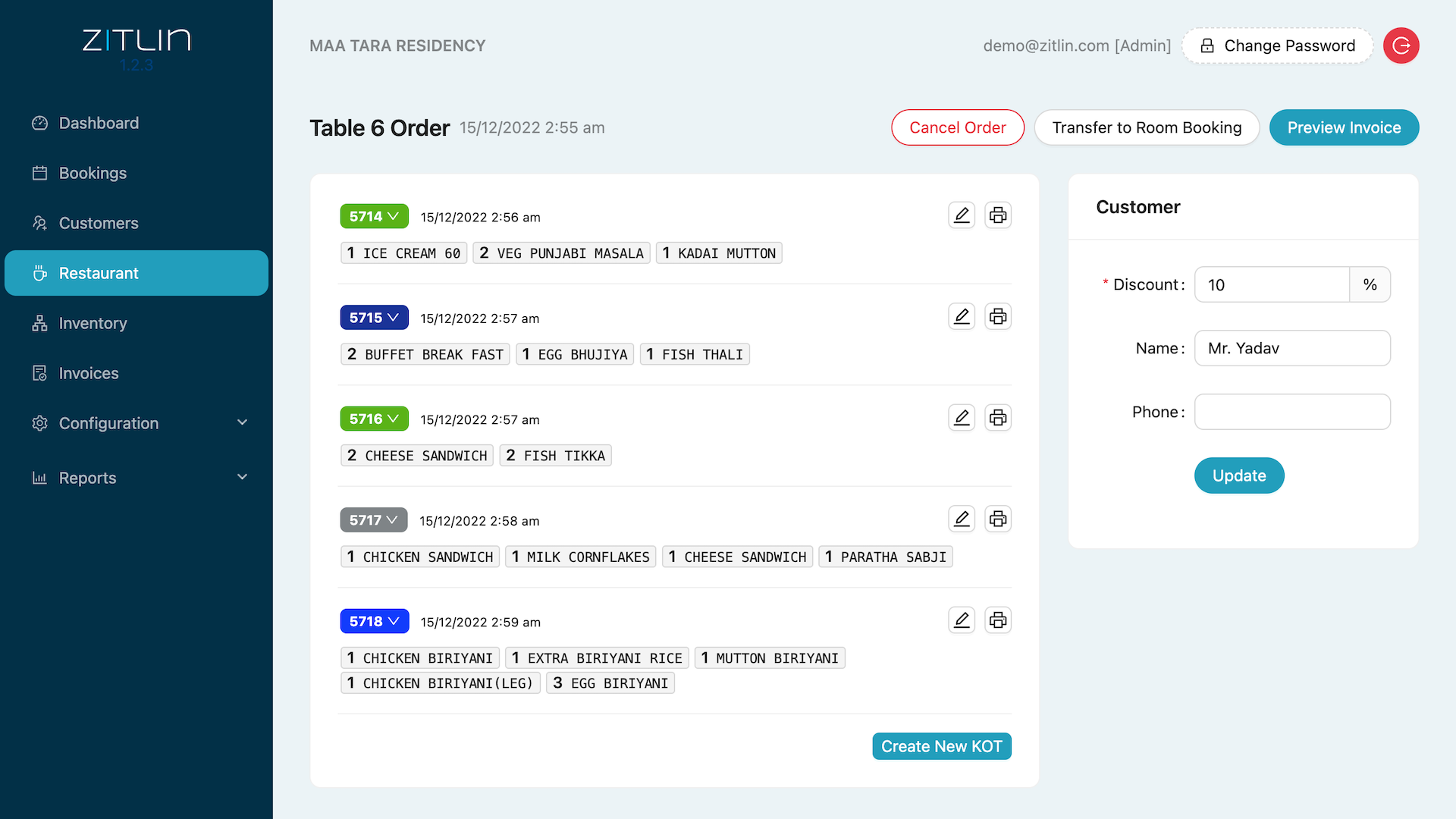 When you have a small setup, you need to use every bit of automation that is possible. You need to keep your cash flow moving and grow. Zitlin's new restaurant management system comes at no extra cost and helps you achieve your targets.