Generating tax invoices or bills for your guests easily and quickly is a must-have for any hospitality business. No one really likes to wait during a check-out. Having a smooth, user friendly and easy to use billing system for your business helps you to cut-down on costs as well.
Zitlin helps you generate GST compliant invoices for your room and food sells
Free forever plan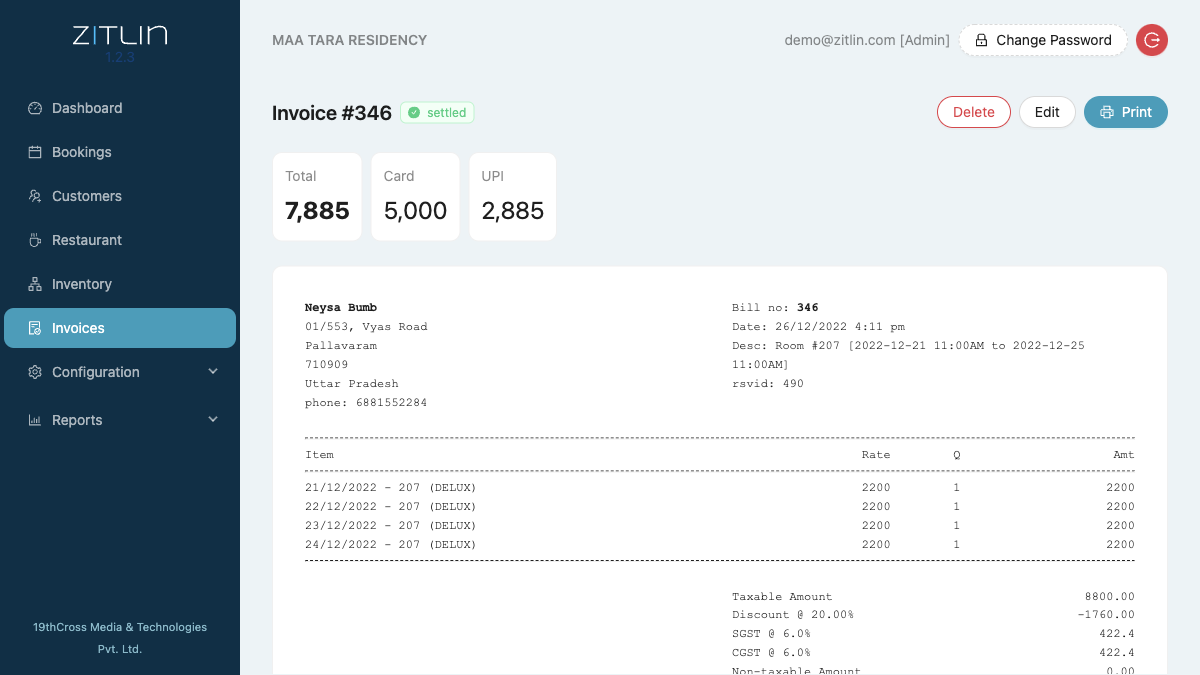 Zitlin keeps track of your guests' stays, room-service orders, extra amenities like shaving kits, parking costs, drinks, etc. and generates accurate invoices.
It automatically takes care of different GST rates of different items and arranges in a nice understandable format.